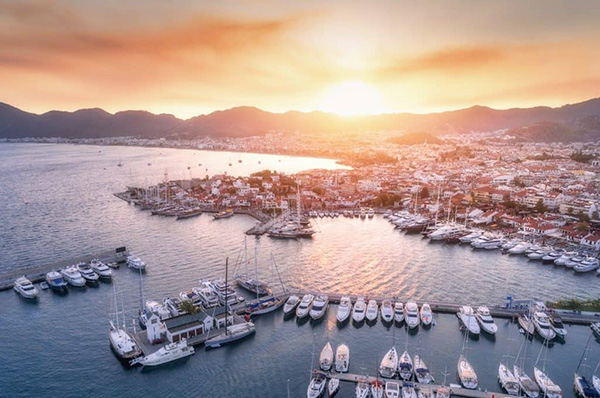 In Turkey, Marmaris Dentals Turkey provides high-quality dental treatments at low costs. Every year, we provide attractive smiles and a lovely holiday to our patients worldwide. At Marmaris Dentals Turkey, we strive for excellence in dentistry and customer service.
From booking your flight and hotel to receiving the best dental travel experience, our expert dentists in Turkey, Patient Coordinators, and Travel Agents are there with you every step of the way to be sure that you get the most out of your dental vacation. We provide our patients with the most cutting-edge dental equipment and dental procedures at international health standards.
Our dentists in Turkey are highly qualified and specialize in aesthetic dentistry and oral surgery. In Turkey, only specialists perform dental operations. Dental treatments include Dental Implants in Turkey, Dental Veneers in Turkey.
We utilize well-known worldwide brands with a comprehensive guarantee for all dental procedures. Turkish Dental Association has approved our maximum hygienic and sterilization standards. Marmaris is the pearl of the Aegean, offering you an unrivalled holiday experience with 100 blue flag beaches, delectable Turkish cuisine, sea view lodges, historical sights within the city, entertainment options, and nine months of sunshine.
The Dental Clinic is located in Marmaris. You can always find direct flights from any European nation to Dalaman International Airport. All you need to do is obtain a free quote for your planned dental treatment in Turkey, and Marmaris Dentals will take care of the rest to give you the finest dental care in Turkey.
---