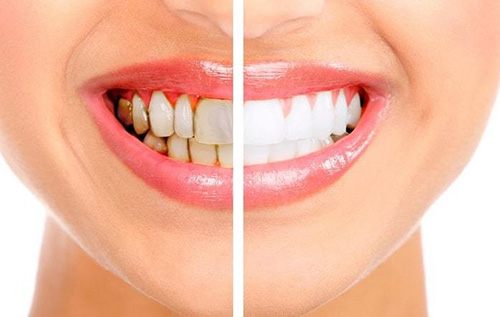 Do you ever realize that your teeth are yellow? Are you self-conscious about how your white smile isn't as bright as it used to be? A lousy smile might lower your confidence and esteem. An imperfect smile may harm job prospects in specific industries, such as entertainment, broadcasting, or public relations. If you want gleaming pearly white teeth similar to the ones featured in dozens of toothpaste advertisements, consider undergoing a professional teeth-whitening treatment at Marmaris Dentals Turkey.
---
Teeth whitening is a basic procedure that makes yellowish teeth seem whiter. Our teeth are naturally tinged with a golden shade, and however, bad habits, such as smoking, can stain teeth for good. If your teeth are brightly or unnaturally discoloured yellow, you may benefit from a dentist's whitening service. Even a minor yellow tint that you don't like can be removed during an in-office teeth whitening procedure.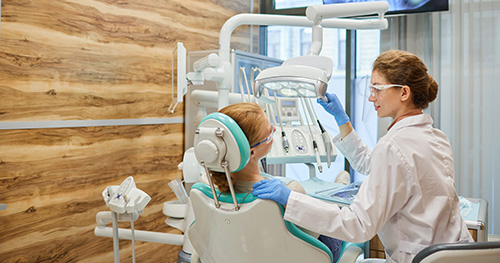 Brushing with regular toothpaste will not remove unsavoury stains from teeth since they are hard-set in enamel. You may have attempted numerous tooth whitening products at your local grocery store. Over-the-counter toothpaste, gels, and rinses often include a bleaching agent such as hydrogen peroxide in low doses. Your teeth may become somewhat brighter when you utilize these items. However, the whitening chemical in these readily available goods is insufficient in concentration to remove more severe stains effectively.
Professional teeth whitening is removing tough stains from teeth carried out only by licensed dentists. Unlike over-the-counter tooth whitening solutions, professional teeth whitening delivers long-lasting and more effective results. Laser teeth whitening is one of the fastest and most efficient ways to make your teeth appear brighter. With just a single visit, you may get the treatment, which will show visible improvements right away.
We utilize a combination of high-tech and conventional teeth whitening during our laser teeth whitening service. One of our leading dentists will apply a highly concentrated whitening gel to the discoloured teeth during the procedure. An intense plasma light activates the gel, removing stains and restoring tooth colour.
We utilize a whitening agent that is more concentrated than what you'll find in grocery store dental whitening items. In Europe, dental clinics may only use whitening gels with hydrogen peroxide concentrations of up to 6 per cent, which aren't sufficient to make a significant difference. Marmaris Dentals Clinic, is authorized to employ chemicals of whitening with peroxide levels ranging from 30 to 45 per cent. The outcomes are considerably more evident and long-lasting with these high degrees of concentration.
Only a highly trained dentist will perform this therapy at one of our clinics to guarantee your complete safety. A dentist will decide how to receive the treatment when you visit Marmaris Dentals Turkey. The treatment takes around 40 minutes and can be done in a single visit. However, most of our patients require two 40-minute treatments to get long-lasting effects. The process is painless and less complicated than a root canal, so most people are not sensitive to it.
It's vital to realize that laser teeth whitening does not guarantee a particular tooth colour, and it's a stain removal technique that restores a tooth's original colour. If you want your teeth to be one specific hue, such as Hollywood white, consider Dental Veneers or Dental Crowns instead since we can customize them for you. Don't hesitate to contact us if you have any urgent queries regarding scheduling an advanced dental treatment.
Please send us email to get further information and get pricing.