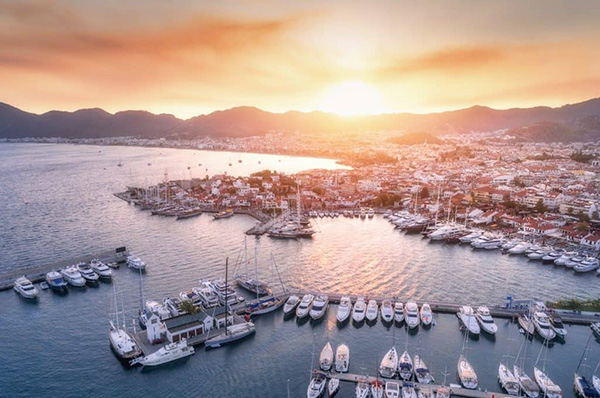 When it comes to tourism, no one can dispute Turkey's popularity. Yes, Turkey is home to the world's top ten tourism destinations. Turkey offers a grand vision of culture, history, archaeology, spectacular scenery, and blue flag beaches with its fascinating mix of Europe and Asia. Is it difficult for you to decide between dental treatment or a holiday plan? You may be thinking that the first thing you should do is invest in your smile since it is a requirement. It implies you'll have to put your holiday plan on hold because dental care won't leave you with enough money for vacation. Don't panic; all you need to do is go to Turkey. To call it a dental holiday at an affordable price, let's say we're going to Turkey.
---
Turkey is the top seven medical tourism destinations in the world. Would you be willing to spend over $1,000 for basic veneers or more than $30,000 for a typical Hollywood smile? Certainly not! Dental travel abroad to Turkey is unquestionably the most acceptable option. Marmaris Dentals Turkey delivers high-quality dental treatments at affordable prices compared to Western Europe and the United States. If you want to go on a vacation, we provide a beautiful setting with cutting-edge dental technology. Turkey has made dental treatment accessible, encouraging individuals to travel from all over the world for treatment. With innovative dentistry, they take pleasure in relieving your suffering and discomfort. Your trip to Turkey for dental care will be the most memorable event of your life.
Marmaris Dentals Turkey has modern dental clinics located along the Mediterranean coast. Patients travelling to Turkey for dental treatment may benefit from our excellent services. You may visit Turkey for a relaxing holiday while still receiving high-quality care. We specialize in providing exceptional treatment plans to patients throughout Western Europe, the United States, and Australia, where even the most minor dental operation might cost a small fortune. In Turkey, running dental clinics is considerably less expensive than in other countries. As a result, our patients may benefit from the highest possible European medical care without having to worry about being gouged by eye-watering expenses.
We'll work to keep the total expenses of procedures as low as possible. Even with travel expenditures included, you may save thousands of dollars at one of our clinics. Patients seeking high-quality dental goods may benefit from our prices, significantly lower than those in Europe or North America. The same operations might cost tens of thousands elsewhere in Europe or North America. Turkey's Marmaris Dentals can help you get the same branded treatment without breaking the bank.
You'll also be able to enjoy yourself during your treatment. Most patients are apprehensive about dental procedures. However, while vacationing in Turkey, you will not be concerned.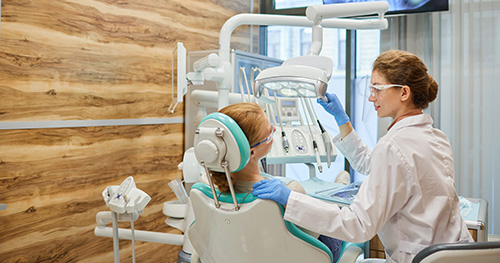 It is simple to go to Turkey and seek treatment at one of our clinics. You may plan your holiday ahead of time and call us to book an appointment with a dental specialist on a convenient day. If you need any help with making reservations, we can always assist you. Marmaris Dentals Turkey has a team of patient coordinators skilled in making travel arrangements. We'll help you locate low-cost flights to cities in Turkey where our clinics are located. Once we discover affordable flights, we'll send you the information to make an online reservation right away.
Don't worry if you encounter difficulties while making an online reservation; our patient coordinators will assist you with the procedure. We'll handle the more challenging aspects of planning international travel, such as insurance and currency exchange. We can arrange for a free VIP airport transfer as an exceptional service upon arrival. You'll have a driver waiting at the arrivals hall to transport you to your holiday home or vacation rental once you've arrived.
We are dedicated to making your travel to Turkey as pleasant and painless as possible. If you need assistance when booking a holiday rental, use one of our suggestions. Our clinic is partnered with a variety of vacation accommodation properties in Turkey. We can book the accommodations of your choosing, whether it's a luxury hotel or a budget resort, on your behalf. Our patient coordinators may assist you in selecting appropriate lodging and making reservations on your behalf, depending on your preferences. You may pay upon arrival.
No service fee or a commission on any travel-related service we provide. We will send your payment directly to the hotel.
You may talk to one of our patient coordinators or a dentist about how long your dental treatment will take to plan your holiday schedule ahead of time. The typical duration is five days, including three clinic visits. Some patients want to stay longer for post-treatment care. You can choose how long you want to stay based on the advice from your dentist. Once you've arrived in Turkey, you'll be transferred to your holiday accommodation. You may rest from the jet lag during the night and then come in for consultation later. Your dentist will immediately proceed with your treatment after the first consultation is completed. Uncomplicated procedures, such as expert tooth whitening, can be finished on the same day. Cosmetic treatments, including Dental Crowns or Veneers, take five days in Turkey. If you require surgical procedures such as implants, you will have to go to Turkey twice or three times. We guarantee that your trip to Turkey will be free of unpleasant hassles regarding treatment. You may enjoy your holiday while our skilled team of dentists, specialists, and support staff look after your medical demands.
Turkey is situated in the southernmost region of Europe, where Western Asia meets Eastern Europe. Turkey's colourful and varied culture is due to its long history and good trade routes between Asia and Europe. In Turkey, there are several locations to visit for interested visitors. Turkish people are also kind and pleasant. By preparing your stay in advance, you may have a wonderful time in Turkey.
With little children, Turkey is a safe destination to visit. Many families on vacation see the country, and most locals go to various attractions with their families. You can enjoy Turkey regardless of your age. Solo travellers, elderly travellers, and couples may visit numerous locations.
Turkey's most popular attractions are its historical monuments and beaches. We have over 400 blue flag beaches in Turkey, the second-highest number of any country in the Mediterranean. The Turkish Rivera is incomparable. You may tan and swim in transparent turquoise seas on white gold beaches, and the beautiful countryside will put you instantly at ease. If you want to get a taste of adventure, there are plenty of water sports options on many beaches, including diving and snorkelling available locally.
If you want to be daring, you may go sea kayaking or sailing. There are no seasons to worry about, either. Turkey has a lot of sunshine throughout the year. Our summers are hot, and winters are mild. You can explore the many historical sites in Turkey dating back from the Ottoman and Roman Empires if you're not swimming or sunbathing. Turkey was formerly a part of the famous Silk Road, and remnants from that period can be seen throughout the country today.
Turkey is the best region, offers magnificent ancient ruins to explore. The Temple of Artemis and the Mausoleum of Halicarnassus are two of the "seven wonders of the world." If you're a history buff, Turkey won't disappoint.
There are numerous additional things to do, including daily boat trips, vehicle safaris, paragliding, horse riding, buggy safari in the historical steppes. Adventure activities such as paragliding are available throughout the year in seashore regions. You may enjoy the lovely mountainous forests and participate in activities like white-water rafting if you go far away from the coast.
Visit Turkish shopping malls for genuine Turkish items like rugs, carpets, and furniture. At town bazaars, you can get clothes and accessories at meagre costs, and prices may be lowered further by using a little bit of haggling. Turkey's street vendors are notorious for selling counterfeit designer goods. To sample local cuisine in different cities, visit shops and explore the region.
Of course, if you'd instead relax indoors, the hotel's facilities are available. Most hotels provide a variety of pampering choices, such as saunas and hot tubs. Don't forget to try out the traditional Turkish baths that most hotels offer. You'll never be bored on holiday in Turkey while receiving dental treatment. Please get in touch with us or send an email if you have any queries about a medical trip abroad.