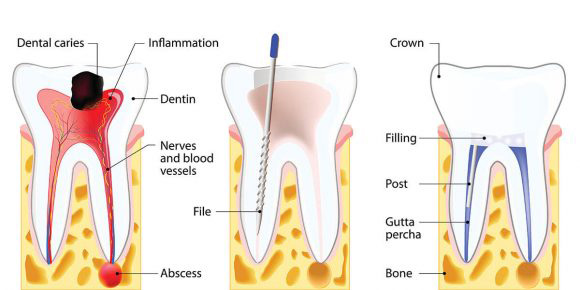 Root canal therapy is a prevalent dental treatment. You can get a root canal done at Marmaris Dentals Turkey, where you can have it completed by a highly qualified endodontist in beautiful settings for a reasonable price. Because endodontists are more educated and experienced in this area of medicine, getting the Root Canal Treatment from one is particularly vital.
---
If tooth decay reaches the root of a tooth and gets worse, endodontic treatment is required. A dental expert will perform a root canal on your tooth if the interior of your tooth is inflamed or infected. The dentist would also shape the diseased root canal and seal the tooth to prevent recurring. Cavity infections can affect your teeth's health. If left unchecked, infected teeth might fall out or spread the disease to surrounding teeth and gums. As a result, a root canal procedure preserves both your tooth and your oral health.
The method for a root canal is relatively simple. Marmaris Dentals dentists have completed many root canals, which means they are very good at performing this procedure. A root canal may be completed in only one day. The dentist will take an x-ray of the diseased tooth to see how bad the damage is after you come into our office. The treatment will soon follow after that. While this treatment, our dentist will put you under anaesthesia to ensure it is pain-free.
Marmara Dental's Turkey uses cutting-edge technology to complete root canal therapy. Our technique is minimally invasive and highly successful.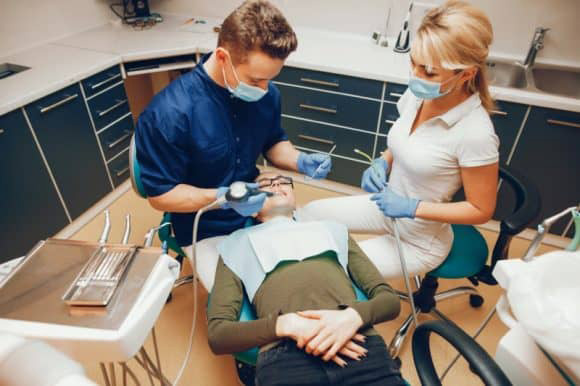 Root canals are caused by poor oral health. A single diseased tooth might not be able to exist on its own. A single root canal may induce adjacent teeth to become misaligned in some situations. Suppose the enamel on the outside of your tooth is severely destroyed due to single or multiple cavities. In that case, you will need to conceal the damage with a dental crown and restore functionality with a restoration procedure. If necessary, we can quickly provide additional treatments after your root canal treatment has been completed. We may recommend a smile makeover if your teeth are misaligned. We can also use the high-end material to fill or repair a tooth as necessary, using techniques that have been created to match your unique situation.
Root canal therapy is a frequent practice at dental clinics. However, costs can be high in most areas of the globe. A single root canal may cost thousands of dollars. Marmaris Dentals Turkey has low operating expenses and provides excellent quality care at reasonable prices. You may receive the most acceptable treatment available in Germany or the United Kingdom without paying through the nose for it.
Please send us email to get further information and get pricing.