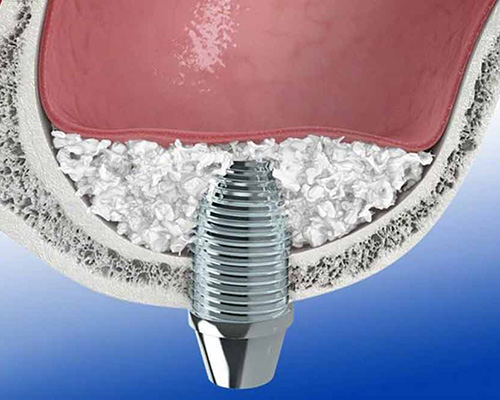 A dental operation known as sinus lifting, also known as sinus augmentation, is performed by an Oral Surgeon. It concerns the upper jaw region. In individuals about to get dental implants, sinus elevating surgery is frequently done. We urge you to consider this option to ensure that placing the implant does not injure the adjacent sinus pockets. Many patients who underwent the procedure at Marmaris Dentals Turkey state that their breathing was easier or their sense of smell improved after the surgery.
---
The purpose of sinus lift surgery is to raise the quantity of bone in your upper jaw, where your sinuses are positioned on the sides of your nose. An Oral Surgeon will move the sinus membrane up during the operation, exposing extra bone below. It allows for secure implantation of dental crowns by allowing increased bone exposure below.
Dental implant surgery does not always require that the sinuses be lifted beforehand, and dentists typically prescribe this therapy only in specific situations. If your upper jaw's bone height is too low for the dental implant procedure, sinus lifting is required to drill the implants into the bone without injuring the sinuses. Patients with signees close to the jawbone necessitate elevating their sines to make room for dental implants.
The anatomy of your upper jaw determines whether or not sinus lift surgery is required. If you have missing teeth in your upper jaw, there may not be enough bone to support dental implants, and the upper jaw has less bone than the lower jaw by nature. As a result, approximately 25% of patients who receive molar implants on the top jaw require sinus lifting beforehand. It's pretty popular, and if done correctly, it should not produce any problems.
A panoramic x-ray is necessary if you consider upper jaw dental implants because it ensures that the implants can be placed without interfering with the sinuses. We can assist you in obtaining a Panoramic X-Ray before you make travel arrangements so that we may evaluate it ahead of time. With or without sinus lifting, we can provide you with an accurate estimate for your implant treatment based on our examination of the x-ray.
Don't worry if you can't do the x-ray in your home country, and we may schedule it at our clinic for you free of charge. Don't be alarmed if you need sinus surgery before getting implants. Following the sinus lifting, we will do the implant surgery similarly. The only change is that because of the additional sinus lifting operation, and the treatment will take a bit longer overall.
Dental surgeons will first look at your x-ray to determine the precise measurements for the surgery. If you require more bone in your upper jaw because you don't have enough of it, the dental surgeon may use tissue from other areas of your body or bone powder to increase bone density in the required region. The dentist will create a "window" in the gum area where your upper jaw and back teeth are located and gently push up and pack with bone-graft granules during the procedure. The surgeon will make a small incision in the mucus membrane, then suture the wounds. After that, your doctor may use one of several techniques to implant your dental implants. You'll have to hold back on blowing your nose and sneezing for a few days until the swelling goes down. Your oral surgeon will give you saline and other medicines to alleviate the swelling. There's little chance you'll feel any discomfort aside from mild pain after the operation. Your dentist will simultaneously install your dental implants with this procedure.
Marmaris Dentals Turkey provides very affordable costs for dental implant surgery. Your Sinus Lifting procedure will be carried out by one of our experienced and certified Oral Surgeons at Marmaris Dentals Turkey, and treatment can be finished in just one day. For a free quote on Sinus Lifting in Turkey, contact us now. When comparing prices, you may save 70% over Western European nations and the United States.