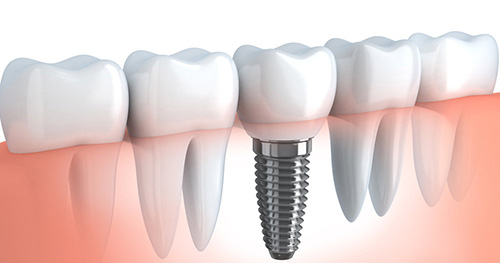 Dental implants are a more practical option than dental bridges or dentures for replacing missing or damaged teeth. They're titanium screws that you can use to repair fractured or decayed teeth. Implanting your missing or damaged teeth, like dental bridges and dentures, can restore smiles and chewing function. Unlike dentures or dental bridges, dental implants are long-term solutions for missing or damaged teeth. A dental implant may function similarly to a natural tooth supporting a dental crown. If you're searching for trustworthy and high-quality alternatives to dental bridges, Turkey or dentures to restore your missing teeth or teeth that must be removed, Dental Implants might be the ideal answer. You can replace single teeth or several teeth with Dental Implants.
Dental Marmaris provides highly affordable prices for dental implants without sacrificing quality. High-quality dental implants are generally very pricey in Western European countries, the United States, Canada and Australia.
---
Dental implants are molars that dental implant prosthetics has replaced. Dental implants are roots for teeth, as medical professionals term them. Here are some of the many advantages dental implants may provide individuals who suffer from tooth loss or tooth gaps:
Natural-Looking Teeth: Dental Marmaris in Turkey offers dental implants to complement natural teeth. As a result, even when dental implants replace your front teeth, they do not look strange. You may smile confidently again with permanent dental implants and not have to worry about your teeth appearing phoney. Dental implant dentistry is now the most excellent alternative for restoring smiles.
Implants are Permanent: Implant-Supported Dentures Are the Exception Rather than the Rule Implant-supported dentures are an exception rather than the rule. Dental implants, unlike dentures, are permanently bonded to your jaw. The implants act and feel like natural teeth, and they appear to be natural teeth as well. When can you use brushing and flossing to care for dental implants in the same way you would care for your regular teeth.
Dental implants in Marmaris have a high success rate, with 98 per cent effectiveness. These dental procedures are one of the most popular dental procedures today.
Perfectly Paired: Dentures are notoriously tricky to wear. While the wearer is eating or speaking, the gadget has a propensity on the tendency to fall off. By the way, Dental implants are permanently cemented to your jawbone, so you'll never have to worry about them coming loose.
Dental implants in Turkey do not affect one's ability to speak naturally. Because they work exactly like natural teeth, you may resume your typical speech pattern after getting them. You won't have to slur words or mumble unintelligibly when you have dental implants.
High Levels of Comfort: Dental implants won't irritate your palate or tongue as dentures do. They'll feel just as natural in your mouth as your existing teeth, and you won't feel the implant cutting into your palate or bearing down on your tongue. If dentures are causing you a lot of pain, implants are the way to go.
More Convenience: Are you having trouble finding time to clean your dentures because they are inconvenient? Implants do not require removal or maintenance, so you may save time and enjoy greater convenience with them than dentures.
Chew Your Food Normally: Dental implants eliminate the problem of chewing with missing teeth or dentures that move when you bite down. When you have dental implants, you may enjoy hard-crusted foods without worry of discomfort or pain.
Dental Implants Are a Long-Lasting Solution: Dental implants are safely attached to your mouth for the rest of your life. You don't need to visit the dentist every month to adjust or replace dental implants. All you have to do now is get these fixed, and you'll only need to go to the dentist for routine inspections after that.
Dental implants are less prone to infection than dentures since they are readily removable. Dental implants, like dental bridges, are more challenging to clean because you can't remove them as easily.
With dental implants, missing teeth, or enamel damage, you'll see a difference in your self-esteem. You may again grin freely and speak in public, and you won't be self-conscious about your teeth.
Dental implants are a prosthetic that is surgically placed in the jaw to support a tooth or repair a complete smile. Premium Dental Turkey's Oral Surgeons will begin by taking an examination of your teeth before drawing up a unique treatment plan for you. Our dental implants can help preserve 28 teeth, with 14 on each jaw. Dental implants are one component of an artificial tooth that we will insert into your mouth. The implant is a component that resembles a screw that is secured to your jawbone. Dental implants are constructed of various materials, although titanium is preferable. Titanium loves bone and tissue, and it is also long-lasting. Only high-quality titanium dental implants from us are available. Apart from the titanium implants, there are two additional components called the abutment and crown that we will fasten. The crown is a porcelain component that resembles the white enamel that protrudes above your gum, and the abutment is a little attachment that connects the implant to the crown. Dental Marmaris includes all three in our dental implant pricing, so unexpected expenses never catch patients off guard.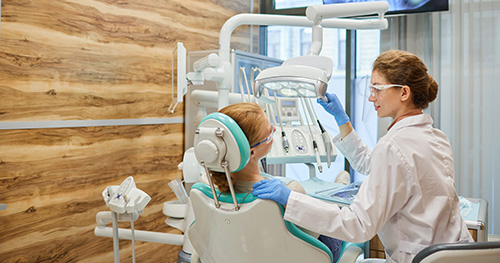 In general, if you are in good health, you may do dental implant surgery. Some patients are prohibited from getting implants in rare circumstances, such as oral cancer, severe diabetes, or significant bone loss. To ensure that the implant operation is appropriate for your current medical condition, Premium Dental Turkey clinicians would perform a preliminary examination.
It is not feasible to implant one Dental Implant for each missing tooth. A person who has lost all teeth generally receives six-eight implants in the upper jaw and six implants in the lower jaw. This number of Implants will not stay in the bone. Crowns on both jaws can be linked to your Dental Implants in bridges, allowing you to enjoy a beautiful smile! We offer all of the information you require as well as an itemized breakdown of prices.
After you've decided to get the implants, all that's left is two appointments. During your first visit, your dentist will implant the dental implant. The porcelain crown will then be attached after a three-month healing period has passed. To allow the implants to mingle with your jawbone, there is a waiting period of about six weeks.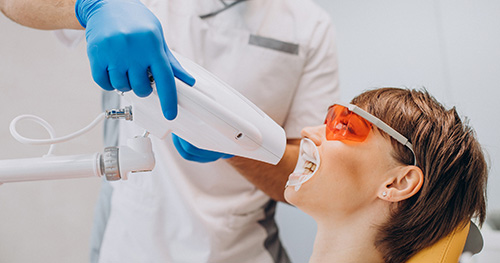 Dental implant treatment in Turkey is backed by Dental Turkey, ensuring that patients receive the highest-quality dental implant brands available. We exclusively utilize top names, and the material's quality is comparable to that provided by more costly therapy in places like the United States or the United Kingdom. The following are some of the brands we frequently employ:
Mode is one of the world's most well-known implant companies. The method provides various implant solutions that are both effective and varied, suited to a wide range of dental problems and treatment choices.
Mode offers a variety of implant types, including RAPID, MINI, and LEVEL uni-pack products.The company also makes OCTAFIT Internal Conical Connection Systems that are ready-to-use implants meant for each patient's unique bone and tissue structure.il-free Mode Implant is entirely devoid of oils. Because the company's items are produced only with pure water, they don't contain any industrial contaminants. As a result, mode implants do not require acid cleaning.Mode is one of the world's most well-known implant companies. The method provides various implant solutions that are both effective and varied, suited to a wide range of dental problems and treatment choices.
Mode offers a variety of implant types, including RAPID, MINI, and LEVEL uni-pack products. The company also offers full-pack implants suitable for each patient's particular bone and tissue structure using its OCTAFIT Internal Conical Connection System. oil-free Mode Implant is entirely devoid of oils. Because the company's items are produced only with pure water, they don't contain any industrial contaminants. As a result, mode implants do not require acid cleaning.
Straumann is unquestionably the most well-known dental implant manufacturer in the world. The firm's implants and support components are made in the United States and Switzerland, and Sweden also manufactures dental tissue regeneration equipment for this company. With this brand, you may rest assured of high-quality products. The company was founded in 1954 and is well-known among dentists worldwide.
Dr Straumann also invests in cutting-edge dental research institutions and universities. Straumann dental implants are created utilizing advanced technology, which it has supported over the years. The Straumann brand offers titanium implants and abutments. Due to their high dependability and safety, this brand is highly recommended.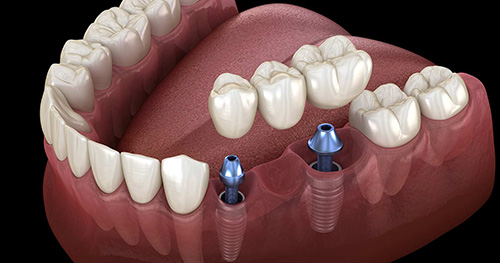 Nobel Biocare is a Swiss corporation that specializes in dental implants. Dr Per-Ingvar Brånemark, one of the company's founders, discovered osseointegration, the process of titanium implants joining the jawbone. Nobel Biocare was the first company to sell titanium dental implants and continues to do so today. The newest Nobel Biocare products are created using high-tech CADCAM technology.
This company offers dental implants, abutments, and porcelain crowns in Turkey. One of the significant benefits of selecting this brand is that your implant comes with a customized template guide, allowing the dentist to place it accurately in your mouth. Nobel Biocare and Straumann are two high-priced dental implant brands.
Dental implants in Turkey are the most cost-effective way to get a healthy smile while maintaining the high standards of dental work. If you obtained these implants in Europe or North America, they would be prohibitively expensive. On the other hand, Premium Dental Turkey provides comparable goods at a lower price due to lower operational expenses in Turkey. Don't let cost prevent you from receiving the most excellent dental implant care available.
Dental implant treatment in Turkey is available through our dentists in Turkey, Oral Surgeons specializing in Dental Implants. If you have dental implants placed at Premium Dental Turkey, an Oral Surgeon will do the procedure. Contact Premium Dental Turkey right away to learn more about the best implant brands, implants in turkey, and dental tourism. You may obtain a free estimate for information on dental implants in Turkey as well as pricing.